Bits and Pieces's Horoscopes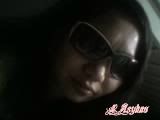 =Love GOD w/ all your Heart=


I was born under the sign of Virgo which they say a perfectionist, romantic lover, a one man woman, an exceptional conversationalist.

I am a great book lover, lots of passion in poetry writing, musically incline but music decline me….whew! Loved to explore new things and unfold matter on earth, something that will heighten my creativity, something that is challenging and elicit to my nerve.




Love's to hang around with people who had the same interest with mine or even not as long as he/she is droll none the less undisruptive. Who can carry my grumpy attitude who by the day like a chameleon change one facet to another (means I can be flexible enough to handle situation), don't worry I 'm a risk-free to any type of human being (laughs), yet I growl like a lion I'm so susceptive to those" wannabees" who eat nothing but flesh of human being (Eows!). Sweet and very endearing, remember all the birthdays of people who are connected with my life (parang friendster!!??), yet they never remember my birthday (sighs!..why?) Love cute things, stuff that can paint my surroundings.



my friends
To share my thoughts is one outlet for me to relax, like writing blogs or journal it is one great opportunity for me to air my side and my opinion nor it is bearable either off-putting to one's reader. Destructive criticism gave me murky days which is not welcoming, all criticism that doesn't give substance to me as a human being should be shun. Though opinions and advises are sought to be heard yet not to reprimand.


Love Poochie


and katkat
Action they said "is louder than words, likewise words are mightier than swords"

I had never been into action-drama or what they say into some kind of snag it isn't my cup of tea I would never stoop down to your level, but I would never ever let someone touch me for I would never been a coward when it comes to depending my identity. Well, my mom is lucky enough to have me. Never been into fighting arena (wow…though I dreamt of becoming a boxing aficionado but it's too late to change my craft) laughs.

I love the sound of birds, the wheezing sound of cicada, the squeaking sound of a stream, the whining sound of the wind, the sound of water falls, the rustling of leaves I may sound weird but it definitely took my blues away it is gentle and very relaxing. But techno music will also do the part of my timely emotional mode. Yeah, it may sound absurd but who cares, though sometimes I'm emotionally attached to the music, while I caught myself shedding tears. Huhuhu... ( crazy little babe).

Ooops…there's more for your to find out this is just an overview of my entity.

Have a good day!

Ciao!





My Hobbies and Interest:

U always found me inside d rum looking ga-ga over on a fashion mag abt Claudia Schiffer, Kirsten Turlington(my fave models), or slither my pen writing poetry, or fascinated writing some blogs on friendster, if i feel lyk 2 go out in my shell {-} i sat down infront of the tv watching Ophra Winfrey, d' Charm, 7th Heaven, Ripley's..., Gags, Disney Channel, Wrestling, Boxing, E-fashion, Trace, MBC, whn i feel emotional 4 sumtyms i turn on my mp3 or my Mini-home theatre listening 2 luv song, or RnB, but if my back wants only to stretch out well, just found me sleeping on my bed for 24 hours...hehehe (simply luving my pillow tooooo muccchh...hahaha) ahihihi...sarap m2log esp. when it's raining...diba ginaw!!! I can live w/o a mobile (strange noh???!!....eh kasi istorbo esp. kpag 2log tym) luvs 2 Xplore more abt lyf...hihihi (very interesting eh!!!) Now my latest pinagkkaabalahan is my New Buddies (@_@) Toshiba Satellite Notebook (nkow...galit na si inay kasi lagi na me leyt m2log) ;")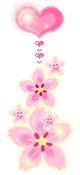 Everyone who believes in Him receives forgiveness

"And He ordered us to preach to the people, and solemnly to testify that this is the One who has been appointed by God as Judge of the living and the dead.

"Of Him all the prophets bear witness that through His name everyone who believes in Him receives forgiveness of sins."

Acts 10:42,43 NASB

_________________

He said, "You can see now how it is written that the Messiah suffers, rises from the dead on the third day, and then a total life-change through the forgiveness of sins is proclaimed in his name to all nations--starting from here, from Jerusalem!

You're the first to hear and see it. You're the witnesses.

Luke 24:46-48 MSG

_________________

Let it be known to you all, and to all the people of Israel, that by the name of Jesus Christ of Nazareth, whom you crucified, whom God raised from the dead, by Him this man stands here before you whole.

This is the "stone which was rejected by you builders, which has become the chief cornerstone.' Nor is there salvation in any other, for there is no other name under heaven given among men by which we must be saved."

Acts 4:10-12 NKJV
A man reserves his true and deepest love not for the species of woman in whose company he finds himself electrified and enkindled, but for that one in whose company he may feel tenderly drowsy.
George Jean Nathan